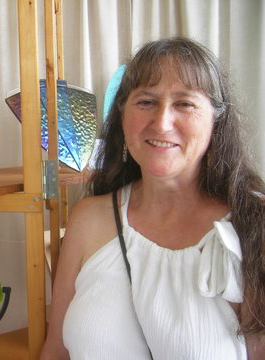 My art often evolves from the graceful forms in nature; the delicate curvature of a petal, the unfurling of a fern, or the sway of a stem in the breeze.

Ann Kleckner
I love not just the shape and form of flowers and leaves, but also how they light up when the sun shines through them, so you can imagine my delight when I found glass fusing. Glass was made to be lit. Although fused glass lampshades are my long-range goal, sun catchers and garden ornaments are intriguing me at present. They just explode with color in the sun. Similarly, glass earrings sparkle like jewels in the sun. My hope is that my art will mesmerize, and delight you as it does me.
I have a special affection for all types of flowers and you will see them represented often in my work. Most pieces begin with me sketching either from nature directly or from pictures or memory. Our rural setting and multiple flower beds provide ample inspiration. Both the symmetry and asymmetry I see in nature please me, so I often just play around with shapes and arrangements until they please me.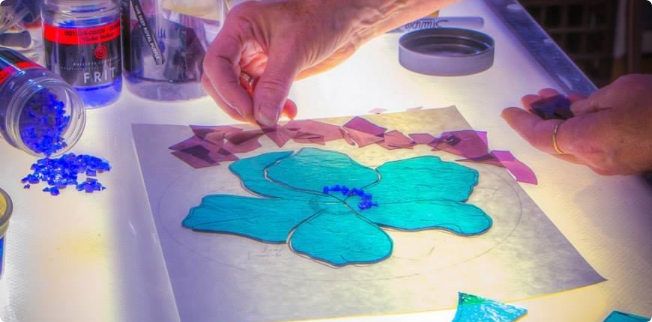 Ann Kleckner