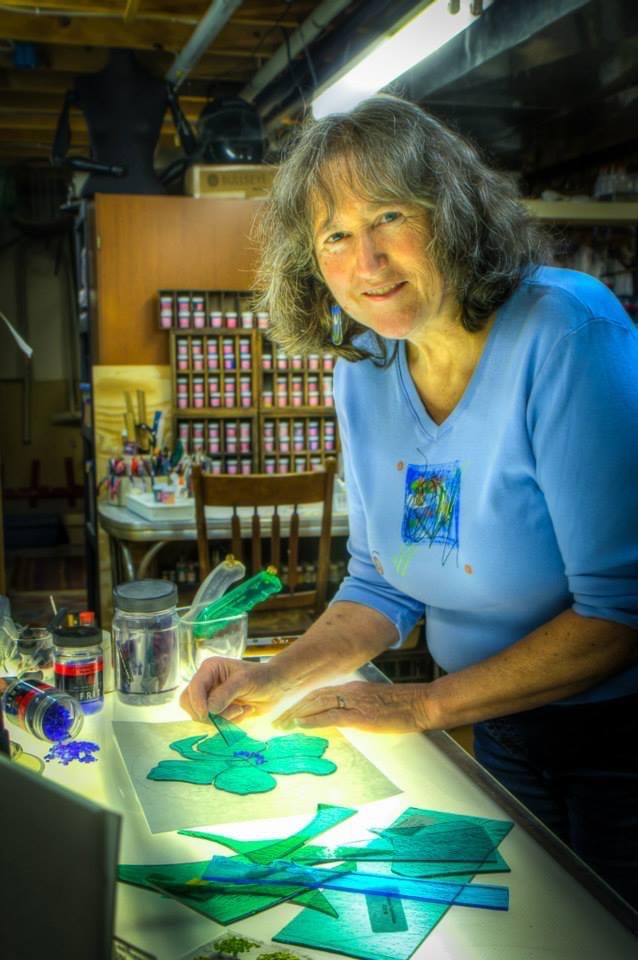 I grew up in a rural setting near Two Rivers, Wisconsin, where my siblings and I developed a love and appreciation of nature. As the eldest daughter in a large family, there was little time for art, yet art was in the family genes. Throughout my life, I have explored a variety of mediums including drawing, painting, photography, ceramics, gourd art, fabric painting, felting, stained glass, and most recently glass fusing.
My fascination with glass began in 1987 when I took a UW Mini-course on glass fusing. I was intrigued but had no kiln of my own, so glass fusing was put on hold until 1989 when I first had access to a kiln and chanced upon a book about glass fusing. In the beginning, I started by experimenting with scrap window glass, a ceramic kiln, and liquid glass paints.
Over time I've taken classes and tried a variety of techniques from slumping, draping, and fusing to etching, torch work, pot pours, molding, and blowing glass. Although I continue to use all of these techniques when creating specific pieces, my primary love continues to be painting on glass using powdered glass in an oil medium or glass chips.
I currently live in a rural setting in South-Central Wisconsin where I work and teach classes from my home studio and belong to several artist groups. I feel fortunate to have discovered glass fusing on my own, prior to its recent surge in popularity, since it has allowed me to develop a style all my own. Whether it be painted or layered, my jewelry and art glass pieces are a fusion of my love of flowers, nature, and glass.